Are you on vacation for a day, three weeks, or perhaps work has you working long hours, and you couldn't get home on time? East Valley Love all Pets LLC has people who can step in to take care of your pets.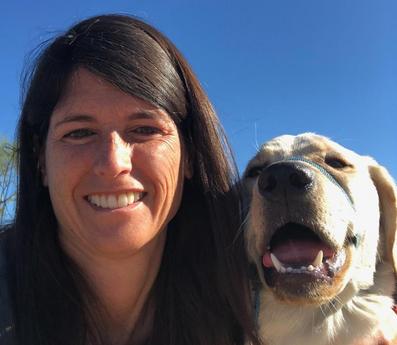 Leveraging her extensive background in dog care, Annemarie has been with East Valley Love all Pets LLC for twenty-one years to care for animals while owners are away on vacation, business, or just a friendly visit. She currently owns a Goldador, Tucker, as a emotional support dog for her family that she helped train for over a year. She has always loved animals and has assisted tremendously with the pet rescue events in her local area. She comes from a military background and completed Military Attaché training and was a military spouse for 22 years.
My name is Alyssa. I'm a High School Honors student and Varsity Track athlete. I've been professionally sitting pets since 2019. My experience include sitting pets with special dietary requirements. I've cared for dogs of all ages and in all sizes, ranging from a 4 lb Maltipoo to a 200 lb Great Dane. Let me care for your beloved pet(s) and I'll provide you customized care and peace of mind during your absence.
• Experienced with dogs, cats, chameleons, fish, birds, and horses